I''ve not been posting for almost a month, this blog contains dust and spiders webs already. So since I'm free now, I'm posting now.
This few weeks, I'm busy with boyfriend and chinese new year. The paternal side relatives came over for reunion dinner. Pretty much noise. So how's everyone's chinese new year ? Bet the kids are super happy of collecting red packets. Well, I did enjoyed myself. For the first few days i didn't meet baby as time was rush for me if I meet him.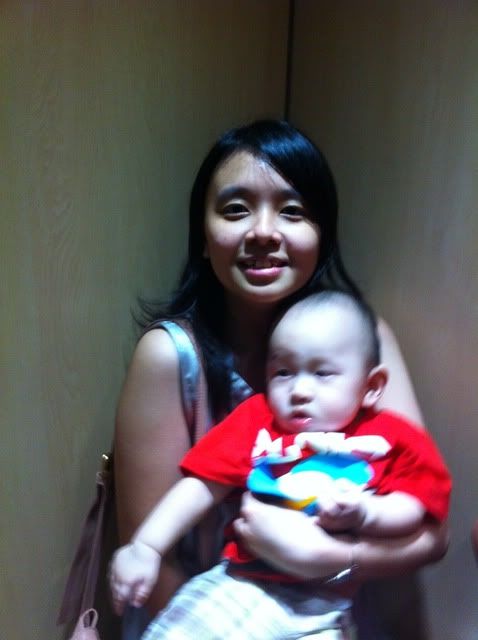 Baby's sis and their nephew :)
And I met him on 初二, the second day of chinese new year, cabbed down to cck to meet him, went over to his grandma's place. Played blackjack with his cousins :) Enjoyed much.
As for my paternal side, there's still relatives we haven't go to bai nian. Brought baby down to Aunty Choo's && Uncle Yong's place. :) Finally get a chance to let my parents see him. :) Had dinner with them nearby Uncle Yong's place. Huiqi Jiejie send us home after that. :) Thanks Cousin.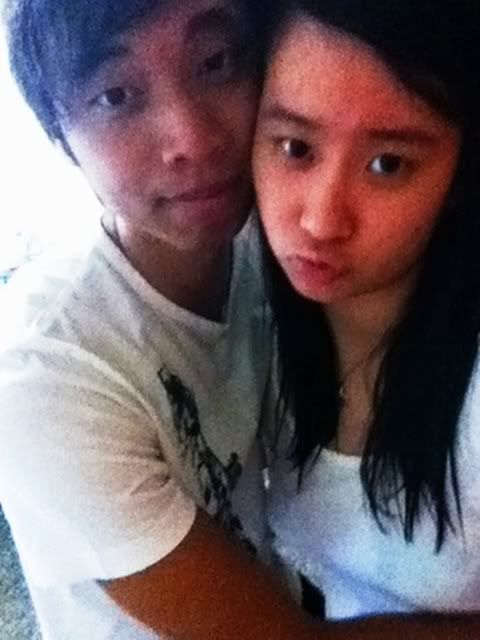 Last Saturday, baby and I decided to head down for movie at Bishan J8, Mr & Mrs Incredible. Was a nice movie. Aftermath, subway for dinner.
I don't know why I suddenly I feel going back to the books. Dear mummy, I regret of breaking up with the books, can I patch with them? I promise I will be a good girl and not anyhow flirt with anything. All i want is books be by my side. :(