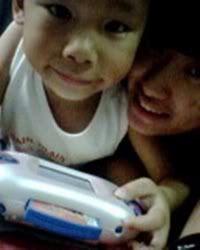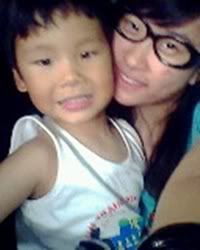 I love you, that's the truth (:
Woke up at 1plus in the noon, as Brother woke me up, cause of one call.
Not call my handphone, is my house.
And you people know, I need my beauty sleep.
Stupid or what? Even my family knows that.
Call my house, wake me up, means get scolding.
Was talking to Wilfred Bro last night. I tell you, he is the best of the best.
Bro, I simply love you ttm already. How?! HAHA!
He is the one who will cheer me up w his jokes and craps.
Never regret knowing him and regarding him as my brother.
Bro, tell you something, Since two years ago,
I have regard you as my Blood Bond Brother.
As I know, one call from me, you will be there for me. (:
You told me, you are going to study after your NS.
Better study hard alright. Don't play le hor.
Sister is always behind you. (:
As I say yesterday in my previous post.
I promised the kid up there in my photo that I will bring him to watch Alvin & The Chipmunks. :D
So must really fork out time to spent time, w him alone. (:
Happy anot? Must love me more hor! I know you do :D
Met up w Twinlove and friends in the evening.
Was alright and texting w Isabelle & Grandson.
Went off to have dinner & to work.
Today was really fun, without that agent & manager around.
Decided to call people and disiao them. Brandon falls into the trap. :x
HAHAH! Damn funny luh. (: Hopes they two won't come tmrw.
Call Gabriel Darling too, chatted w him awhile.
& Continued working. Went friend's house to slack & headed home.
I thought I would be strong, but I fail myself. My heart sank when I reached my workplace.
I start thinking of you, wonder what are you doing? Will you miss me? These thoughts are going through my mind. I fake my smile infront of my friends today. Don't want to let them see my tears flowing. I don't want them to worry for me. ):
All I can say now, I'm sorry.
4more days, will you remember me and this date ?