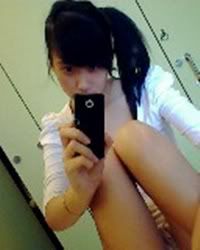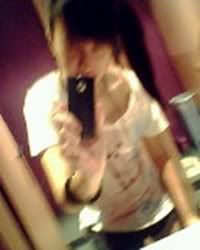 HAPPY VALENTINE DAYYYYY! ♥
Just come back from Uncle's place, had reunion dinner there.
Met up w Cousins, and having much fun w them too.
Supposed having movie outing w them, but tickets were sold out, so gave it a miss.
Back home at 10plus.
Relatives came my house for early reunion dinner on Friday,
Cousins came, and had much fun w them too. (:
Gonna see them again, soon! :D (L)
Was talking to Ning Boyfriend last night, met up w her in the end :D
Celebrated my Valentine Day w her, besides my parents.
I love Rosanne Yap Shi Ning. (:
Met up w April Laogong last week too. (:
Went Powerhouse w her too, had much fun. (:
And I love, Meiling Twinlove Baby, April Laogong, Rosanne Boyfriend, Charis Dearest :D
My Awesome Girlfriends are these foursome.
Am waiting for Ying Xiang's call :D
PHOTOS TAKEN :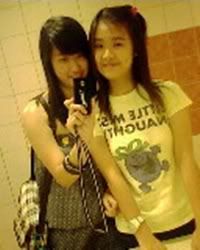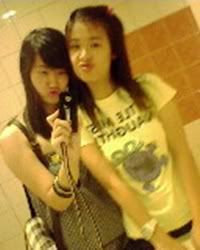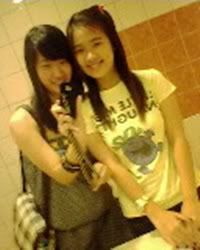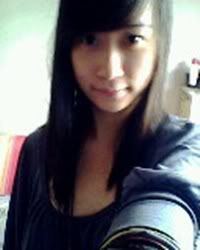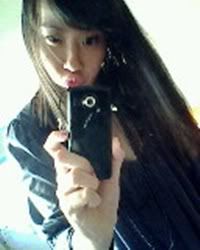 I miss you, Silly Dumbo ):
(Edited on 3.00am )
On the phone w Ying Xiang just now, promised him will sleep early.
But I really couldn't sleep. Howhow ?! The weather is effing hot, like sauna.
Shower just now, yet I'm sweating again!
Might be meeting him for breakfast tmrw. Hope I can wake up on time.

(Edited on 5.42pm)
Was on the phone w Brain last night & slept at 6am. Thanks for the accompany.
Woke up at 9plus. How nice, Ying Xiang bombed my phone.
He was sweet to come all the way down from his place to my place to fetch me.
Bused down to Interchange, pei him to eat macs for breakfast.
After that, he send me back home, had steamboat w parents. (:
& maybe having again for dinner, again.
& back to Msn & Facebook, somehow, Silly made my day <3