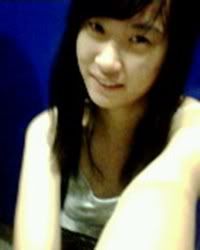 Yesterday met up w Twinlove Baby for work. I was late again! ):
Worked till 9plus, trained down to HarbourFront to meet April & Shawn.
Waited awhile for them. Walked down to Powerhouse.
Wasn't in the mood to dance as the music was boring.
After awhile, we danced & start playing Ice Passing Game (:
Awesome and fun laas ~ I like it :D
Saw Ian, he is super dumb, I swear. Only we know.
Went to find Ian and his friends.
They were the jokers of the day. & danced till 4am.
Waited for Ian and his friends, cabbed back home w them.
& they send me home. (: Xiexie!

Guess who I saw ?! My Secondary School Friend! Shareena & Diyana. (:
Surprised to see you two here. (:
PS : IAN IS MY BIG BROTHER BROTHER ! :DD
And working tomorrow, after tmrw, won't be working till Chinese New Year is over ;D
Gonna spent more time w family already.
As my relatives are coming over my place next friday.
Reunion Dinner w them :D Planned to have a shopping spree w Isabelle Cousin after that.
Gonna see my paternal & maternal sides of cousins.
Which counts alot of them. I like :D
Friends is what we are, now and forever. Even though you know the truth.