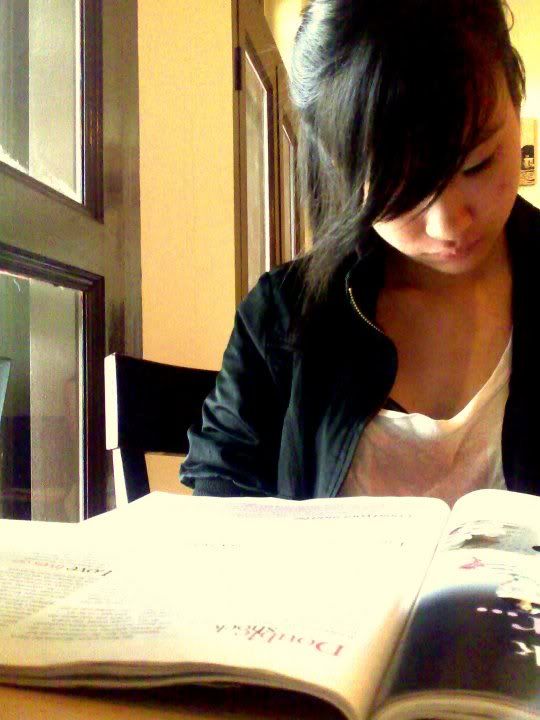 Love is like a Bread & Butter .
Changed of plan : Meeting Charis Dearest & Ning Boyfriend tmr. So I spent my day at home. Was talking to Sarah around evening on Msn. Ranted to her on some of the things . Somehow, she made me laugh like a mad girl, laughing in front of the com somemore.
See the conversation below :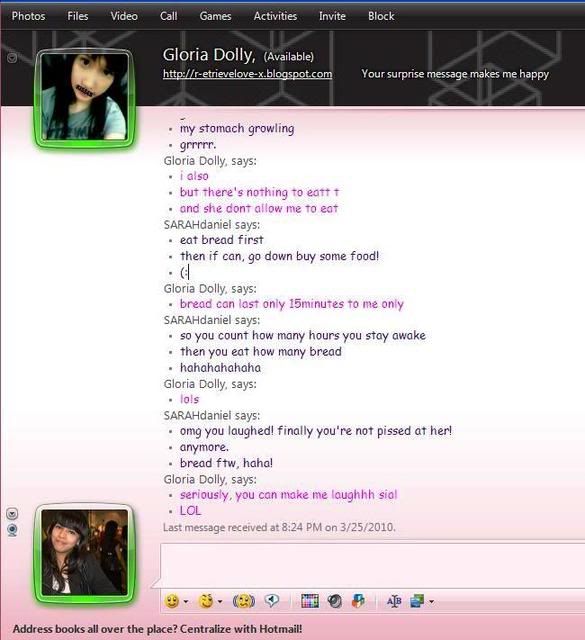 & was talking to her phone as well. She was telling me, she fell off the pool for twice. And she's laughing to herself. HAHA ! Was laughing my ass off too. Teehees. (: Gonna head to bed early today. I hope I can just fall asleep.